History of Beginning
– Our company ADTEC Chemicals was founded in 1996 with the sole aim to provide a wide range of high quality chemicals, equipment, machineries and services in water and waste water treatment and recycling, based in Athens – Greece.
– Since its foundation ADTEC Chemicals has always concentrated on service and quality to the customer. The company has always highly experienced technical experts to provide quikly solutions and backup to the customer.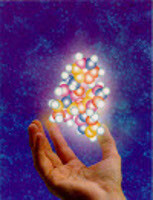 What we really do?
– To suggest the most affective and economical solutions for problems relatively with water and waste water treatment and recycling, always with the biggest respect for the fragile environment
– To offer products and services that assist and enhance the efficiency of production units of its customers.
– To provide our customers with services and expertise in high technology and quality.
– To propose products that follow the manufacturers requirements and reduce overall operating costs.
– To be the partner of choice for the world's leading water & waste water treatment companies and promote their products in Greek market.
Vision & Goals
– Our vision is to be established as the best company in water and waste water treatment area in Greece, in terms of expertise, innovation and responsible entrepreneurship
– Ensuring professional growth and an ideal working invironment to all of our employees, while contributing to improve the environment we work and live in.
– Our goal is to meet the needs of each customer and that is why we have all our energy in to continually pursue the satisfaction of our customers.
Excellent Quality!
All products are under the brand reputation, with clear origins, competitive pricing, warranty and maintenance.

Expanding Products!
We are continuously expanding our product range because of growing trade with various accessories in water and wastewater treatment.

Delivered with Care!
Each product is carefully checked before shipping. We keep track of all deliveries to final destination.
Cooperate with Us!
– Cooperate with us because we treat each of our clients individually, trying to understand their real needs and expectations. The breadth of our products, our services, our high expertise and our experience in the field of water and waste treatment enables us to propose solutions that deliver results.
– Our employees have many years of experience and in-depth technical knowledge. In close communication with our customers, we ensure optimal solutions. No job is either too small or too big for us.
– Being a certified company, we strive to be competitive and to assure each customer of our product's reliability. We believe that quality is not an option nor a luxury, but rather an investment aimed at having more and more satisfied customers, who know that ADTEC Chemicals guarantees quality and reliability.